Last month, Rusty Parsons walked into the Mellen Center at the Cleveland Clinic, the same place he has sat through numerous doctors appointments in his battle with multiple sclerosis, and faced his biggest challenge.
Sitting in a chair across the room was the love of his life, 23-year-old Jessica Selva, and inside his pocket was an engagement ring. The 34-year-old Elyria man went to the hospital to propose to his girlfriend, also an MS patient who was diagnosed in March 2008 after unexpectedly losing vision in her right eye.
Such a location may seem odd, but Parsons credits the state-of-the-art MS research and treatment facility with his meeting Selva and ultimately falling in love.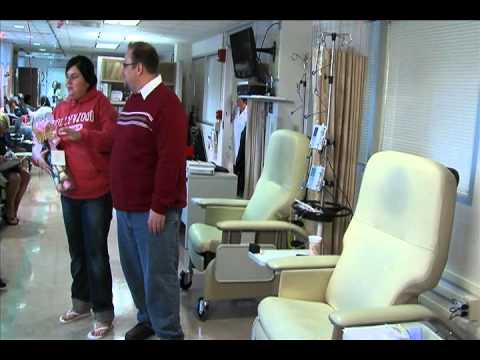 In December 2009, the two crossed paths at the Mellen Center and in the quick 10-minute conversation a connection between the two of them was felt. However, phone numbers were not exchanged and for months afterward, the two didn't run into each other.
"I was kicking myself because I wish I got her phone number that day," said Parsons, who was diagnosed in November 2008. "So I made sure to ask the nurses about her every time I came for my treatment and let them know if she ever asked about me to give her my phone number."
Little did Parsons know, but Selva was doing the same thing. She was also using the nurses to gain tidbits of information about Parsons.
Then, in October 2010, Selva said she got up the courage to ask a nurse for Parsons' phone number. She sent him an innocent text message under the guise of wanting to see how his treatment was going.
"I couldn't just come out and say, 'ask me out,' " Selva said Tuesday.
Regardless, the technique worked. The message led to a first date, which has blossomed into a beautiful relationship.
"It's nice to have someone who understands what you are going through," Selva said. "Our families have been great, but to actually have someone who really knows how you feel is wonderful."
"She is very sweet, generous and beautiful," Parson added. "She makes me laugh. She makes me happy. I don't know what else to say, but I love her."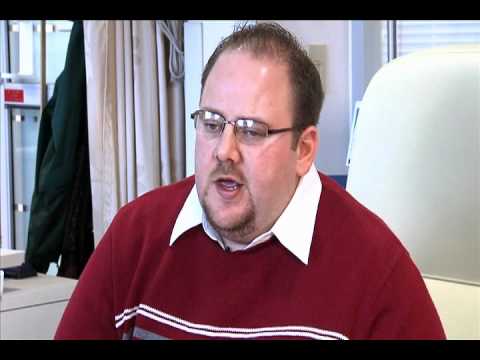 On the day of the proposal, Rusty first sent Selva at the hospital a dozen roses and a balloon. She said she just thought it was her sweet suitor wooing her some more.
She grabbed her cell phone to send him a quick thank you when she spotted him coming through the door.
"He is so sweet, so I didn't think anything of it," Selva said of the flowers. "I mean, I hate going to treatment. I moan and complain. I thought he just wanted to do something nice. But when he made me stand up and started talking, I knew he was proposing."
Parsons grabbed Selva's hands.
"It's because of MS we were able to meet and be together. I love you, and I can't imagine my life without you," he said before popping the question and pulling out a ring.
Selva said yes and the entire moment was caught on camera by a Cleveland Clinic employee while others in the clinic watched in disbelief. The only ones who knew exactly what was going on were the nurses/matchmakers.
The Cleveland Clinic will not only be remembered by the couple as the place they meet and the place where Parsons proposed, but it could also be the place where they marry.
The couple said it won't hurt to ask if that would be possible.
"We are both Plain Jane people," Selva said. "We just want to get married, but if it wasn't for the Cleveland Clinic, we would have never met."